A site with a bit of history
An industrial powerhouse reawakens
The name Iron Works is a nod to the history of the site, its industrial nature and legacy of activity, innovation and ingenuity. During the mid-to-late 1800s, South Boston began to morph into one of the strongest industrial areas in New England. With its abundance of resources and ease of access, factories began to pop up, servicing the growing population of Boston and contributing to the materials and supplies needed for the Civil War.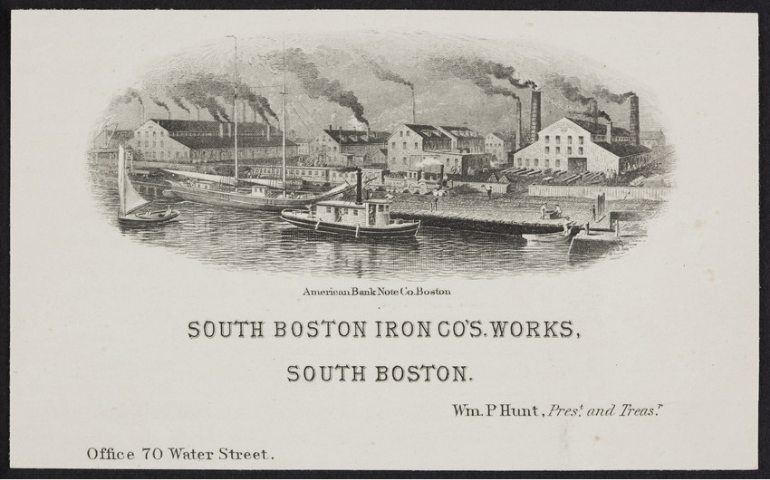 An engine of growth for Boston and beyond
The South Boston Iron Works, incorporated in 1827 and located on Iron Street, was one of the major operators located back then near what is now National Development's current property on Dorchester Avenue.
The South Boston Iron Works was founded by Cyrus Alger who played a key role in the development of this area of South Boston (soon to be known as Andrew Square) when he moved there in 1809. After the annex of South Boston from Dorchester to Boston, he bought most of the land west of the Dorchester Turnpike (Dorchester Avenue). This is where he built his foundry and made a name for himself as one of the leading metallurgists of his time. Iron and steel were the peak industries in the advancement of this particular facet of chemical engineering, allowing the world to move forward with more advanced material science.